Fort Smith Popcorn Co.
Our mission is to provide mouth-watering, high-quality popcorn that brings people together, while also making a positive impact in our communities through our unique fundraising programs.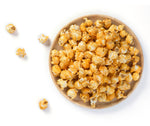 5416 S. 28th St. Fort smith Arkansas
Why Choose Fort Smith Popcorn Co?
When you choose Fort Smith Popcorn Co, you're not just getting delicious gourmet popcorn - you're joining a community of like-minded popcorn enthusiasts who appreciate quality, taste, and giving back. We're dedicated to providing exceptional customer service and ensuring that your experience with us, whether you're indulging in our gourmet popcorn or organizing a fundraising campaign, is a memorable one.
Our Fundraising Solutions
At Fort Smith Popcorn Co. we believe in giving back to the community, and our popcorn fundraising programs are designed to help schools, sports teams, and non-profit organizations achieve their goals. We've taken traditional fundraising methods and added a tasty twist, making it fun, easy, and effective for groups to raise funds for their cause. With our customizable campaigns, budget-friendly pricing, and a wide variety of flavors, our popcorn fundraisers have become a favorite among parents, teachers, coaches, and community members.
Thanks for considering us!
We love partnering with Schools, PTO and PTA groups, Cheer teams, Sports teams, Church groups Fraternity and Sororities and much more! Our operation is in Arkansas and ready to produce large volume fundraisers within a few days not weeks. Your groups will love our oil popped gourmet popcorn, every bag is made fresh to order and fresh for 100 days.